Welcome to Emmers-Vul-Je-Zo!
Easy and precise filling of buckets
From manual to fully automatic!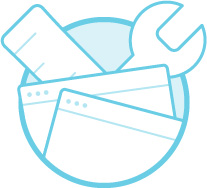 Accurate filling
Provided with a liter counter for an exact quantity of water.
Precise dosage
To add flower food in precise dosage, deliverable with a Microdosing system, Dosatron dosing pump or an industrial pulse pump.
All types of flower containers
Handling all existing types of flower containers, Procona's and bouquets buckets.
Rapid changeover time
Quickly need to switch to a different kind of packaging? These bucketfillers can handle a different type of container in no time.
No jamming containers
No more jamming due to suction of containers and left over stickers.
Sustainable design
Machines fully produced in stainless steel design.
Assortment Bucket Fillers

Assortment Bucket Fillers
This bucket filler is specially designed with a conveyor belt to buffer the buckets / containers and transport them.
This bucket filler is designed that the supply and disposal conveyors are designed to your desired height.
With the AquaMixer, plant nutrition can be dosed quickly, accurately and easily via the microdosing system.